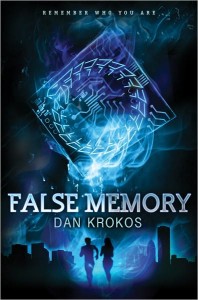 Written by Dan Kronos
Miranda North wakes up on a bench in the park with no memory of her past. All she can remember is her name and her age. When she goes into a nearby mall for help, she ends up releasing a mysterious psychic energy that incites pure terror into everyone around. All except for a boy named Peter, who explains she is part of a group of 4 genetically-altered human teens trained to be weapons with combat skills and powers that could destroy a city. The only thing keeping them in control: shots that keep them from losing their memory. When Peter and Miranda return to their "home," with the other two teens on their team, Olive and Noah, they discover that the organization who raised them wants to sell them as a weapon to the highest bidder. The four escape and go on the run in order to save the world and themselves. Time is running out and so are the shots. Their creators are hot on their tail and aren't afraid to use force and clones just like them to bring the four back under the organization's control. Will the four be able to find a solution before it's too late?
An intense, fast-paced novel for avid and reluctant readers alike. The plot is well-developed and gripping. The characters are likable and realistic as well as well-developed. Readers who like save-the-world type fiction, science fiction, action, adventure, and books about teens with super powers will devour this book and will wish there was already a sequel. A must-have for any collection.
Review by Jessica Moody, Olympus Jr. High Media Center
Rating: ★★★★★ (5 stars)
Interest Level: Grades 7-12
False Memory
Written by Dan Kronos
Hyperion Books for Children
336 pages
Release Date: August 14, 2012
ISBN: 9781423149767 (hardcover)
Tags:
2012 YA Fiction
,
Action Fiction
,
Adventure Fiction
,
Clones Fiction
,
Dan Kronos
,
False Memory
,
Genetic Engineering Fiction
,
Science Fiction
,
Superpowers Fiction