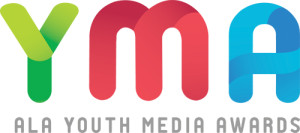 Next Monday morning, in what some call the "Super Bowl" of children's literature, the winners of the ALA Youth Media Awards will be announced. These announcements will include the winners of the Caldecott, Newbery, Printz, and numerous other awards for outstanding children's and young adult literature.
Ways to Participate
Webcast: You will be able to live stream the award announcements at this link: http://live.webcastinc.com/ala/2015/live/ (right now you can watch an exciting countdown.)
Social Media: Follow I Love Libraries on Twitter (@ilovelibraries) or Facebook (ILoveLibraries) for official announcements of winners as they happen, and use the hashtag #ALAyma to follow and join the conversation on the awards.
Read and Discuss: Feel free to leave your comments on predictions here now, or your thoughts and reviews of the books that win after the awards are announced next week. You can submit reviews of books too, and sometimes win bonus books for your school.
Tags:
ALA Youth Media Awards
,
Book Awards
,
Caldecott Medal
,
Newbery Medal
,
News
,
Printz Award