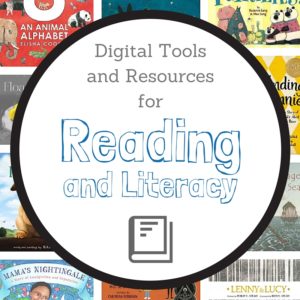 This list is also posted on our sister website, the Granite Educational Technology Blog.
In this latest addition to our series of collaborative resource lists we share a growing collection of digital tools, apps, and web sites that provide online reading for students to use in and out of the classroom, as well as book selection helps and other literacy resources. If you have any favorite resources for reading and literacy that aren't already listed, please add them at the bottom of the list.
Click here to open the collaborative document and add suggestions, copy, or print the list. You can also simply browse through the list in the frame below.
Tags:
Ask a Librarian
,
Ask a Librarian
,
Audiobooks
,
Collaborative Resource Lists
,
ebooks
,
English Langauge Arts Resources
,
Library Resources
,
Literacy Resources
,
Parent Resources
,
Reading Resources
,
Student Resources
,
Teacher Resources