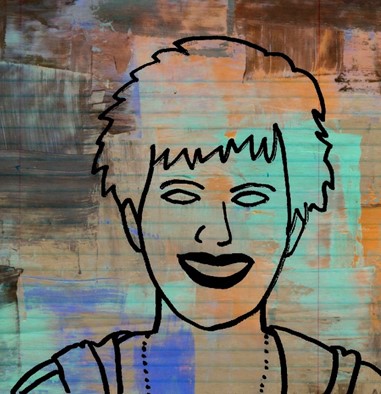 Kaye has been a media clerk for around 25 years. She is currently at Fox Hills Elementary.
What books are currently on your nightstand?

Echo by Pamela Muñoz Ryan and Fish in a Tree by Lynda Mullaly Hunt
What was the last great book you read?

The Magic Strings of Frankie Presto by Mitch Albom
The last book that made you cry?

None, although I thought The Honest Truth by Dan Gemeinhart was sad! I don't cry when I read a book, I guess that's just me!
The last book that made you laugh?

The BFG by Roald Dahl
What kind of reader were you as a child? What childhood books and authors stick with you the most?

Poor- I didn't love to read until I was a mom! Now I could kick myself, because I love a good book!
What is the best book you were required to read as a student?

Pride and Prejudice by Jane Austen
What book did you hate reading as a student?

Lord of the Flies by William Golding
What is your favorite book to recommend to children?

Depends on the grade level. For upper grades- Project Sweet Life by Brent Hartinger or Wonder by R.J. Palacio. For lower grades- A Job for Wittilda and Fanny's Dream by Caralyn Buehner.

If you could only bring three books to a desert island, which would you pack?

The Magic Strings of Frankie Presto by Mitch Albom, The Storyteller by Jodi Picoult, and any book by John Grisham.
Tags:
Book Recommendations
,
By the Book
,
Kaye Derrick