Nanette was a media clerk substitute for eight years and has been at Monroe Elementary for two years.
What books are currently on your nightstand?

Harry Potter and the Cursed Child by J.K. Rowling and Sister Light, Sister Dark by Jane Yolen
What was the last great book you read?

I am Princess X by Cherie Priest
The last book that made you cry?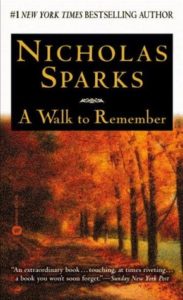 A Walk to Remember by Nicholas Sparks
What kind of reader were you as a child? What childhood books and authors stick with you the most?

I hated reading when I was in school. I think it was because I had to read and I couldn't choose for myself. One book that I remember reading in 6th grade was Invasion of the Brain Sharpeners by Philip Curtis.
What is your favorite book to recommend to children?

Usually something that I am currently reading or recently read.
Tags:
Book Recommendations
,
By the Book
,
Nanette Warr