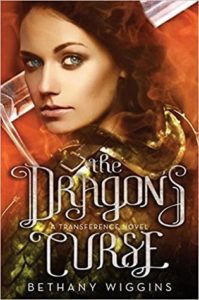 Read this series in Granite's OverDrive Digital Library
The Transference Trilogy, #2
Written by Bethany Wiggins
This is the sequel to The Dragon's Price, the first book of the Transference Trilogy. This book is based around our strong heroine, Sorrowlynn, with all of her knowledge and powers. She is trying to find Golmarr, her technical husband, who was blinded with hate after killing the Ice dragon. This book is full of heartwarming and adorable gestures from the two, while they hunt for the way to end the dragon's curse. This book has lots of humor and witty remarks in it, making it even more fun to read. If you're interested in this series, read the first book before you read this one!
Review by Jennifer, Eisenhower Jr. High Media
Rating: ★★★★✩ (4 stars)
Interest Level: Grades 6-12
The Transference Trilogy, #2
The Dragon's Curse
Written by Bethany Wiggins
Crown
328 pages
Release Date: February 6, 2018
A review copy was provided by the publisher.
Tags:
2018 YA Fiction
,
Action Fiction
,
Adventure Fiction
,
Bethany Wiggins
,
Dragons Fiction
,
Fantasy Fiction
,
Jennifer
,
Romance Fiction
,
Student Reviews
,
Transference Trilogy