As Granite School District transitions from OverDrive to the Sora app for accessing ebooks and digital audiobooks, many teachers have asked how to search by Lexile or other reading levels in Sora. The animated screenshots and brief instructions below show several ways to search and browse our collection.
Exploring Books by Lexile, Grade, or Interest Level and finding 'Read-Along' Books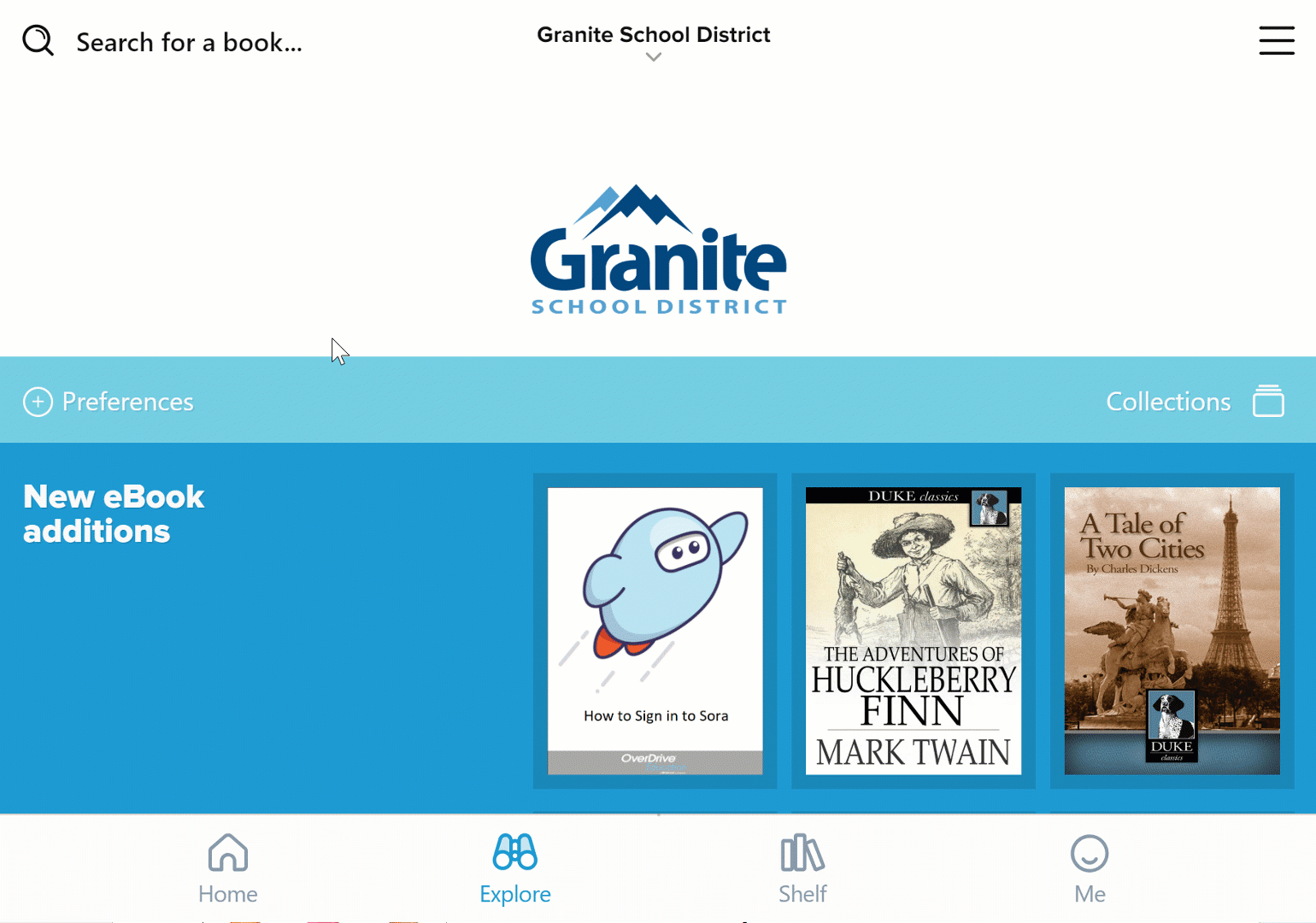 To find "Read-Along" books or to search by Lexile, Interest, or Grade Level in Sora:
Click/Tap on Explore
Click/Tap into the "Search for a book…" field
Tap "Advanced Search"
Scroll/swipe down and set any of the filters you would like to search by
Click/Tap the Search button
(Please note: although this search and filtering by Lexile or other levels is functional, the Lexile and grade information for a specific book is not currently shown in Sora. We are told this information will be included in a future software update to Sora. This information can currently still be viewed by using the old OverDrive app and web site.)
Exploring Books by Genre or Subject
Browsing for books in your favorite genre or subject is simple in Sora.
To browse available books by subject:
Open Sora or log in to https://soraapp.com (see our getting started instructions for more info)
Click/tap on the Explore tab at the bottom of the screen
Scroll/swipe down to the Popular Subjects section and click/tap on the subject or genre of your choice to see available books.
Click/tap on Explore all subjects to see the full list of subjects and genres.
Tags:
News