Update 1/29/2019: ALA Youth Media Award Winners Added
In this pinned feature post we compile links to 2018 children's and young adult book award announcements, as well as "best-of" lists from professional library journals, newspapers, and other websites and organizations. We're also curating a Best Books of 2018 Collection in Sora, Granite's digital library.
Book Awards and Professional Organizations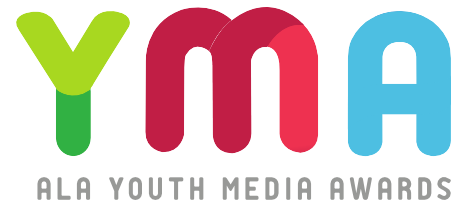 Winners of these awards were announced on January 28, 2019. Details and an archived recording of the presentation here: http://ala.unikron.com/about.php
Newbery Medal
The John Newbery Medal is awarded each year "to the author of the most distinguished contribution to American literature for children."
Caldecott Medal
The Caldecott Medal is awarded each year "to the artist of the most distinguished American picture book for children."
Printz Award
The Michael L. Printz Award is given each year to "a book that exemplifies literary excellence in young adult literature."
Additional ALA Youth Media Awards
ALA sponsors numerous other awards for children's and young adult literature that were also announced on January 28, 2019.
[Visit the official site to see the finalists and long list for this award: https://www.nationalbook.org/awards-prizes/national-book-awards-2018/?cat=ypl]
Best of 2018 Lists – Professional Journals
Books for Youth (single page includes Nonfiction and Fiction selections divided into sections for Older Readers, Middle Readers, and Young Readers)
Best of 2018 Lists – Newspapers, Websites, &c.
We also feature our Best New Books review categories. Any book given at least 4 out of 5 stars by one of our student, teacher, or library staff reviewers is added to these lists:
Did you read a great book in 2018 that you think should be in our website's best of lists? Why not submit a review?
Know of any other "best-of" book lists or awards we should include in this post? Let us know in the comments section below or @ us on twitter.
Tags:
Collection Development
,
Elementary Book Lists
,
News
,
Reader Advisory
,
Secondary Book Lists