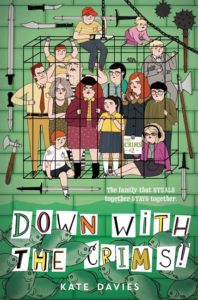 The Crims, #2
Written by Kate Davies
As the caged Crims are about to be dropped to their doom (into a tub of hungry, ferocious piranhas) others might scream, while the Crims just look on the bright side, "OOH, LOVELY. I HAVEN'T HAD A BATH FOR DAYS," Chuckled Knuckles.
The second book in the Crims trilogy is as exciting and zany as the first. This time around someone is trying to erase the Crims. All of them. Big Nana thinks the Kruk family is behind the mysterious departures, and Imogen has big problems to solve this time around, with Big Nana's assignments, "regular" school, and her new enemy, Ava. Imogen will have to use all her knowledge and training if she wants to keep her family on the pages of Blandington's Most Wanted list.
Packed with adventure, mystery, and a sprinkling of crime…
Reviewed by Dana Valencia, Media Clerk, Oakridge Elementary
Rating: ★★★★✩ (4 stars)
Interest Level: Grades 4-8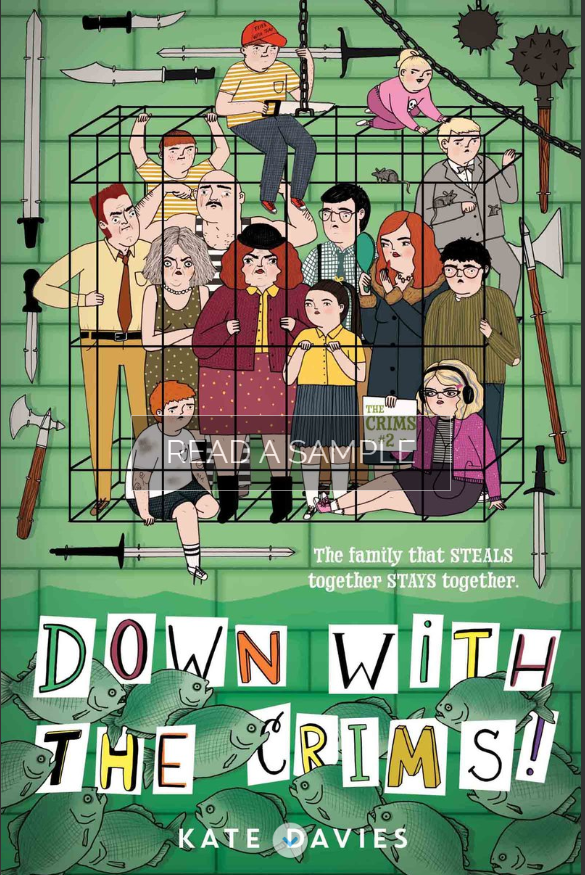 Down With the Crims
Written by Kate Davies
Harper, an imprint of HarperCollinsPublishers
293 pages
Release Date: December 11, 2018
ISBN: 0062494139
A review copy was provided by the publisher.
Tags:
2018 Children's Fiction
,
Adventure Fiction
,
Crime Fiction
,
Dana Valencia
,
Family Fiction
,
Humorous Fiction
,
Kate Davies
,
Mystery Fiction
,
Problem Solving Fiction
,
Teamwork Fiction