Our Sora collection in Granite is filled with fantastic reads, and these posters and collections feature some of the latest:
Log in to Sora with your student number or staff username and password to browse and borrow these books today.
---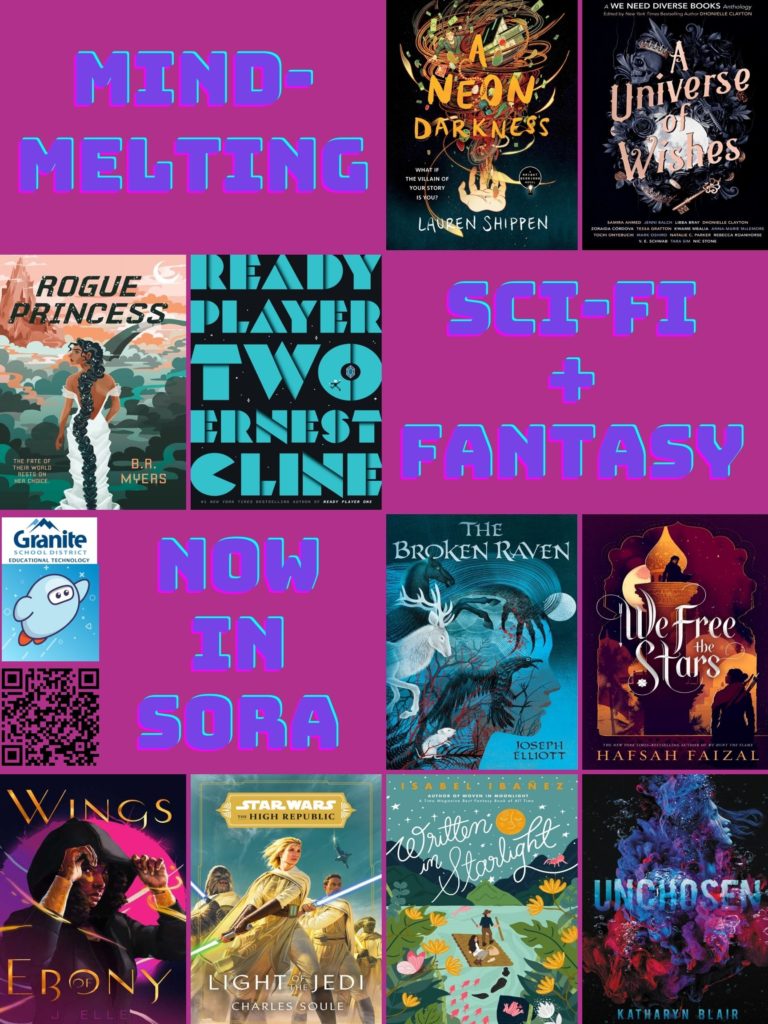 Click the download button above for printable versions of these posters, or right-click on the images above and save them to re-share on social media or on a school, library, or classroom website.
Want more information about Sora? Have a suggestion for a book we should purchase? Visit our dedicated Sora help page for Granite students and staff at sora.edtech.fun.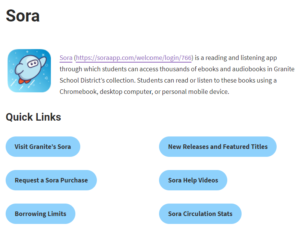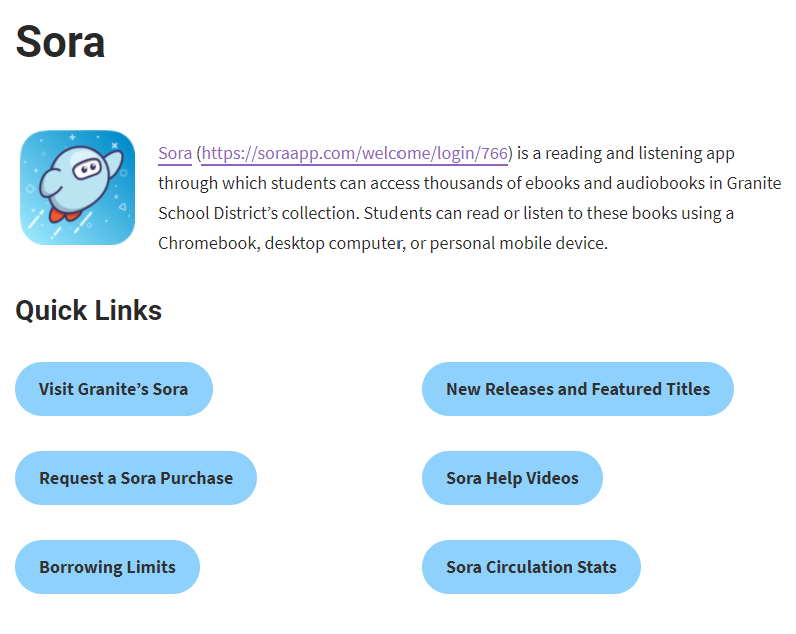 Tags:
Elementary Book Lists
,
Fantasy Fiction
,
Joshua Whiting
,
Science Fiction
,
Secondary Book Lists
,
Sora New Releases and Features
,
Sora Posters