For Black History Month 2021 we've added or updated these collections of ebooks and audiobooks in Granite's Sora:
Log in to Sora with your student number or staff username and password to browse and borrow these books today. Read on for printable and sharable posters and more details about the collections.
Posters: Black Voices, Black Excellence
---
Click the download button above for printable versions of these posters, or right-click on the images above and save them to re-share on social media or on a school, library, or classroom website.
Black History Month 2021 Collections
Here are our current Sora collections for Black History Month 2021:
---
---
Additional Resources
Want more information about Sora? Have a suggestion for a book we should purchase? Visit our dedicated Sora help page for Granite students and staff at sora.edtech.fun.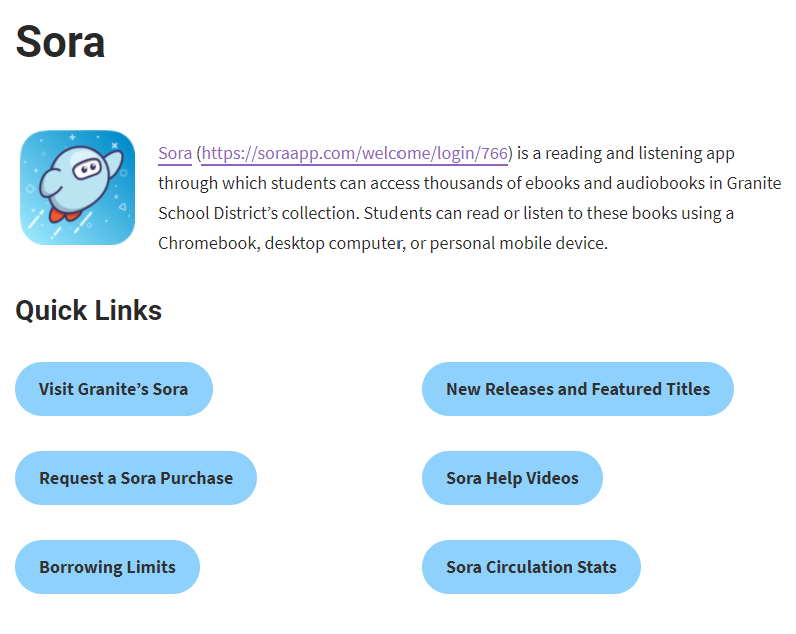 Tags:
#ownvoices
,
African Americans Fiction
,
African-Americans
,
AfroFantasy Fiction
,
Afrofuturism
,
Black History Month
,
Black Voices
,
Book Lists
,
Elementary Book Lists
,
Fantasy Fiction
,
Joshua Whiting
,
Library Posters
,
Library Promotions
,
Science Fiction
,
Secondary Book Lists
,
Sora Collections
,
Sora New Releases and Features
,
Sora Posters
,
U.S. History