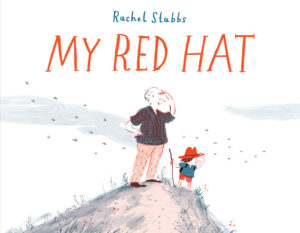 Written and Illustrated by Rachel Stubbs
This is a great book to stir your imagination and make you think of the people you love. The myriad possibilities that are imagined with a red hat are inspiring. The pictures appropriately have a red theme. I love the page that shows that this hat holds dreams and so many others. Get ready to let your imagination soar with new ideas planted by this book.
I think this would be a great book to read with a class and have them use as a writing prompt. "Think of something you love that has a lot of meaning to you, like this red hat is for these characters. Now, imagine that it has more uses than just the obvious ones and write about the fun new ways you can use it or describe it." It is also a good read aloud just for fun.
Reviewed by Merri Rygg, Media Clerk, Harry S. Truman Elementary School Library
Review shared in October 2021
Rating: ★★★★✩ (4 stars)
Interest Level: Grades K-5
My Red Hat
Written and Illustrated by Rachel Stubbs
Candlewick Press
32 pages
Release Date: February 2, 2021
ISBN: 9781536212716
A review copy was provided by the publisher.
Tags:
2021 Picture Books
,
Dreams Picture Books
,
Grandparents Picture Books
,
Hats Picture Books
,
Imagination Picture Books
,
Love Picture Books
,
Merri Rygg
,
Rachel Stubbs
,
Self-Esteem Picture Books