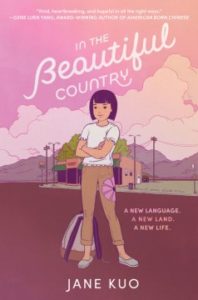 Written by Jane Kuo
I would recommend In the Beautiful Country to a friend because it's a really good book and they may like it. The book was heartwarming, fun to read, and a little sad. My favorite part was when Anna [main character who emigrates from Taiwan to the United States] thought that America was all like Hollywood. She figures out that America is different than her expectations and that's how the book inspired me.
Reviewed by Jacqlyne, 5th Grade Student, Bacchus Elementary
Review shared in February 2023
Rating: ★★★★½ (4.5 stars)
Interest Level: Grade 5-8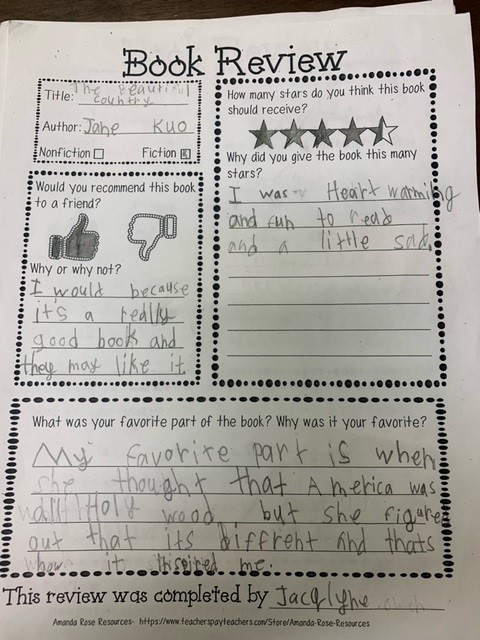 In the Beautiful Country
Written by Jane Kuo
Quill Tree Books, an imprint of HarperCollinsPublishers
313 pages
Release Date: June 28, 2022
ISBN: 9780063118980
A review copy was provided by the publisher.
Tags:
2022 Middle Grade Fiction
,
Asian Americans Fiction
,
Bacchus Elementary Student Reviews
,
Emigration and Immigration Fiction
,
Jacqlyne
,
Jane Kuo
,
Novels in Verse
,
Realistic Fiction
,
Student Review
,
Taiwanese Americans Fiction