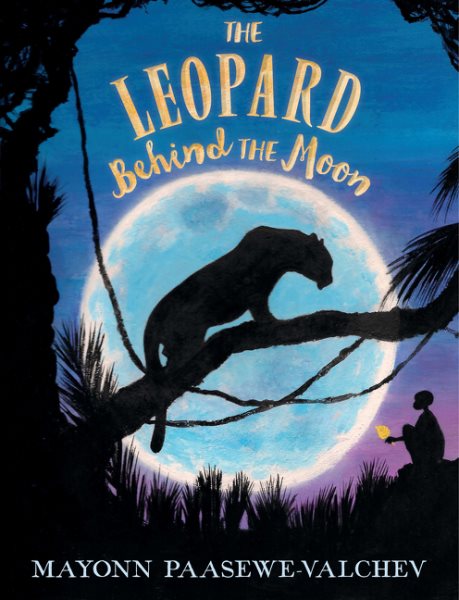 Written by Mayonn Paasewe-Valchez
Far away in a village called Sesa, eveyone works together to survive. The center of the village was called Pastru. If you were deemed useful, this is where you stayed. However, if you were deemed unuseful, you were banished to the other end called Noroad.
Three village children come together in this book to show that their families are not unuseful. One is the son of a man who was once a great hunter until he lost his voice. The other a son whose father was killed by the leopard, and his mother must work twice as hard at basket weaving to prove her usefulness to stay in the village. The third a daughter whose family was considered no longer able to pull their own weight.
The three come together one night when Enzo declares he has found the leopard who killed his father, but no one will believe him but his friends. They go out to find and catch the leopard and end up following it to the forbidden door of the village. This door is to stay shut or bad things happen according to the village elders. Ho, in trying to trap the leopard the village doo is suddenly open. Will this bring on the foretold doom, what will really happen when the door opens. Read the book and find out.I love the theme of friendship and the lesson that everyone has a place in the world. This book is, however, not for low readers. It has some high vocabulary words, and deals with connection to different cultures and people. Would recommend this book for those who enjoyed Jumbies.
Reviewed by Jalene Magee, Media Clerk, Redwood Elementary
Review shared in 05/03/2022
Rating: ★★★★✩ (4 stars)
Interest Level: Grades 5-9
The Leopard Behind the Moon
Written by Mayonn Paasewe-Valchez
Greenwillow Books, an Imprint of HarperCollinsPublishers
238 pages
Release Date: September 21, 2021
ISBN: 9780062993618
A review copy was provided by the publisher.
Tags:
2021 Middle Grade Fiction
,
Adventure Fiction
,
Fantasy Fiction
,
Friendship Fiction
,
Jalene Magee
,
Leopards Fiction
,
Mayonn Paasewe-Valchev
,
Villages Fiction