Sue has been a media clerk in Granite School District for 18 years. At Cottonwood Elementary, she runs an amazing library helpers program and has a great rapport with her students.
What books are currently on your nightstand?

The Cheshire Cheese Cat: A Dickens of a Tale by Carmen Agra Deedy, The Truth Witch by Charles Steed, and scriptures
What was the last great book you read?

Counting by 7s by Holly Goldberg Sloan
The last book that made you cry?

It's been a while and lately I need to be lifted up so I read silly books.
The last book that made you laugh?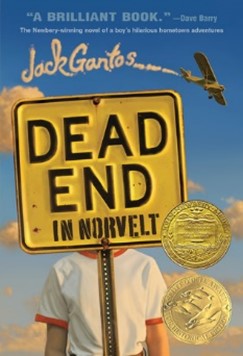 Dead End in Norvelt by Jack Gantos
What is the best book you were required to read as a student?

The Chosen by Chaim Potok
What book did you hate reading as a student?

The Sun Also Rises by Ernest Hemingway
What is your favorite book to recommend to children?

The Secret Garden by Frances Hodgson Burnett, The Wind in the Willows by Kenneth Grahame, and Night of the Howling Dogs by Graham Salisbury
If you could only bring three books to a desert island, which would you pack?

Runny Babbit: A Silly Book by Shel Silverstein, Black Beauty by Anna Sewell, and a book on herbal remedies.
Tags:
Book Recommendations
,
By the Book
,
Sue Woods