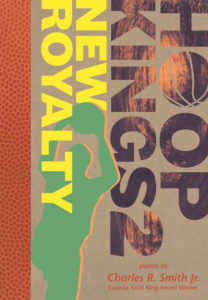 Written by Charles R. Smith Jr.
I requested this book in an effort to refresh my Poetry section. I will definitely be recommending it to the sports fans in our school. It is a collection of poems about some of the contemporary NBA stars whose names are familiar to kids. The poems are simple and easy to understand while incorporating vocabulary that is familiar and readable for even lower level readers. The photos and graphics are eye-catching and modern. I think this book could introduce poetry to students who are not really fans of the genre.
Reviewed by Marni Allred, Media Clerk, Robert Frost Elementary School Library
Review shared in October 2021
Rating: ★★★★★ (5 stars)
Interest Level: Grades 2-6
Hoop Kings 2: New Royalty
Written by Charles R. Smith Jr.
Candlewick Press
28 pages
Release Date: September 8, 2021
ISBN: 9781536210354
A review copy was provided by the publisher.
Tags:
2021 Children's Nonfiction
,
Athletes
,
Basketball
,
Basketball Players
,
Basketball Poetry
,
Charles R. Smith Jr.
,
Marni Allred
,
Poetry
,
Sports
,
Sports Poetry