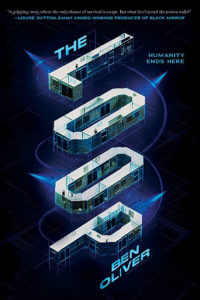 Written by Ben Oliver
In a dystopian future, prisons are run by artificial intelligence where governments use young people for energy and experiments. One group of teens on death row in the Loop tries to push back their execution date by opting to be used in medical experiments that only delay their sentence by six months. Life takes on a daily repetition of eating, sleeping, and mind boring numbness, until things start to go wrong in the prison and Luka Kane starts his quest for freedom from this repetitive purgatory. "A terrifying futurescape at the heart-stopping intersection of The Matrix and The Maze Runner," so gear up for an exciting read perfect for fans of The Fifth Wave and Maze Runner.
Reviewed by Craig Edwards, LMETS, West Lake Jr
Review shared in February 2022
Rating: ★★★★✩ (4 stars)
Interest Level: 8th grade and Up
The Loop
Written by Ben Oliver
Chicken House, Scholastic Inc.
354 pages
Release Date: April 7, 2020
ISBN: 9781338589306 (hardcover) / 9781338589313 (paperback)
A review copy was provided by the publisher.
Tags:
2020 YA Fiction
,
Adventure Fiction
,
Artificial Intelligence Fiction
,
Ben Oliver
,
Craig Edwards
,
Dystopian Fiction
,
Prison Fiction
,
Science Fiction
,
Survival Fiction
,
Suspense Fiction
,
Thrillers Fiction