Students and staff in Granite School District checked out over 1.1 million books from school libraries in the 2021 calendar year! We've compiled and analyzed this circulation data to determine the most popular book titles in the district this past year, both overall and among newer books published in 2020-2021.
2021 Granite Top Titles – Interactive Charts
These interactive charts show the most circulated library books in the district in the 2021 calendar year. Within the tab for each school type you can use the radio buttons on the right to filter the list by book format, as well as by year of publication. We've separated out books published in 2020-2021 from the rest to provide a means to see the new titles that are most popular in the district. You can also type into the 'Search by Title' field to search for an individual title or series name.
2021 Granite Top Titles Presentations and Posters
We've also created printable or displayable posters and presentations featuring the most circulated titles published in 2020 or 2020 in various formats. Scroll down to browse through them or download PowerPoint or high-quality printable PDF files.
Note: When multiple volumes of the same series were among the top circulating titles we included just one representative volume from a series in the graphics. This allowed us to include more titles from the lists and increase variety.
2021 Granite Top Titles – Elementary
2021 Granite Top Titles – Elementary – Presentation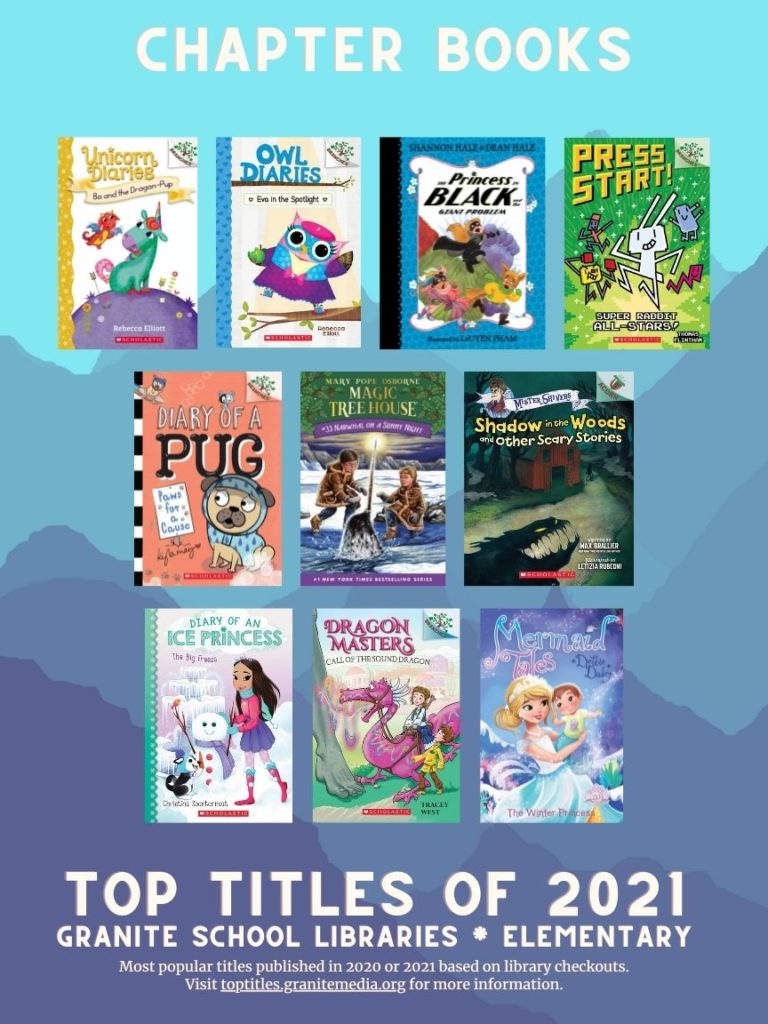 2021 Granite Top Titles – Jr. High
2021 Granite Top Titles – Jr. High – Presentation
2021 Granite Top Titles – Sr. High
Granite Top Titles 2021 – Sr. High – Presentation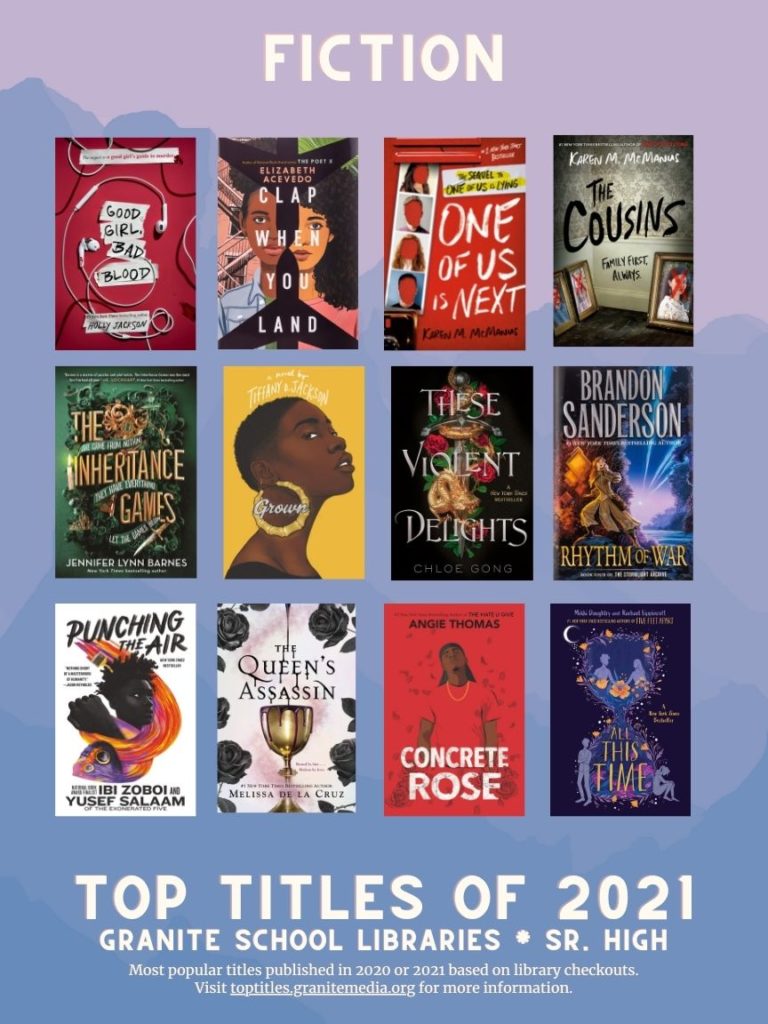 Tags:
Granite School Libraries
,
Library Displays
,
Library Posters
,
Library Resources
,
Literacy Resources
,
News
,
Top Book Titles